DanDomain has developed a free app integration to Quickpay, that you can use for your DanDomain webshop.
The app integration is made, so you can use our gateway with DanDomain. Remember always to update to the latest version of DanDomain.
The benefit with DanDomain is; simple administration, free advicement and support, responsive design, appstore to e-merchant, ongoing SEO optimization, free courses and seminars.
Visit http://www.dandomain.dk/ for more information about the system.
---
Integration with Quickpay
Installation
1. Start by login in to your DanDomain shop.
2. Under Apps in the menu, press on visit app store and choose payment under category.
3. Click on Quickpay and press Install app.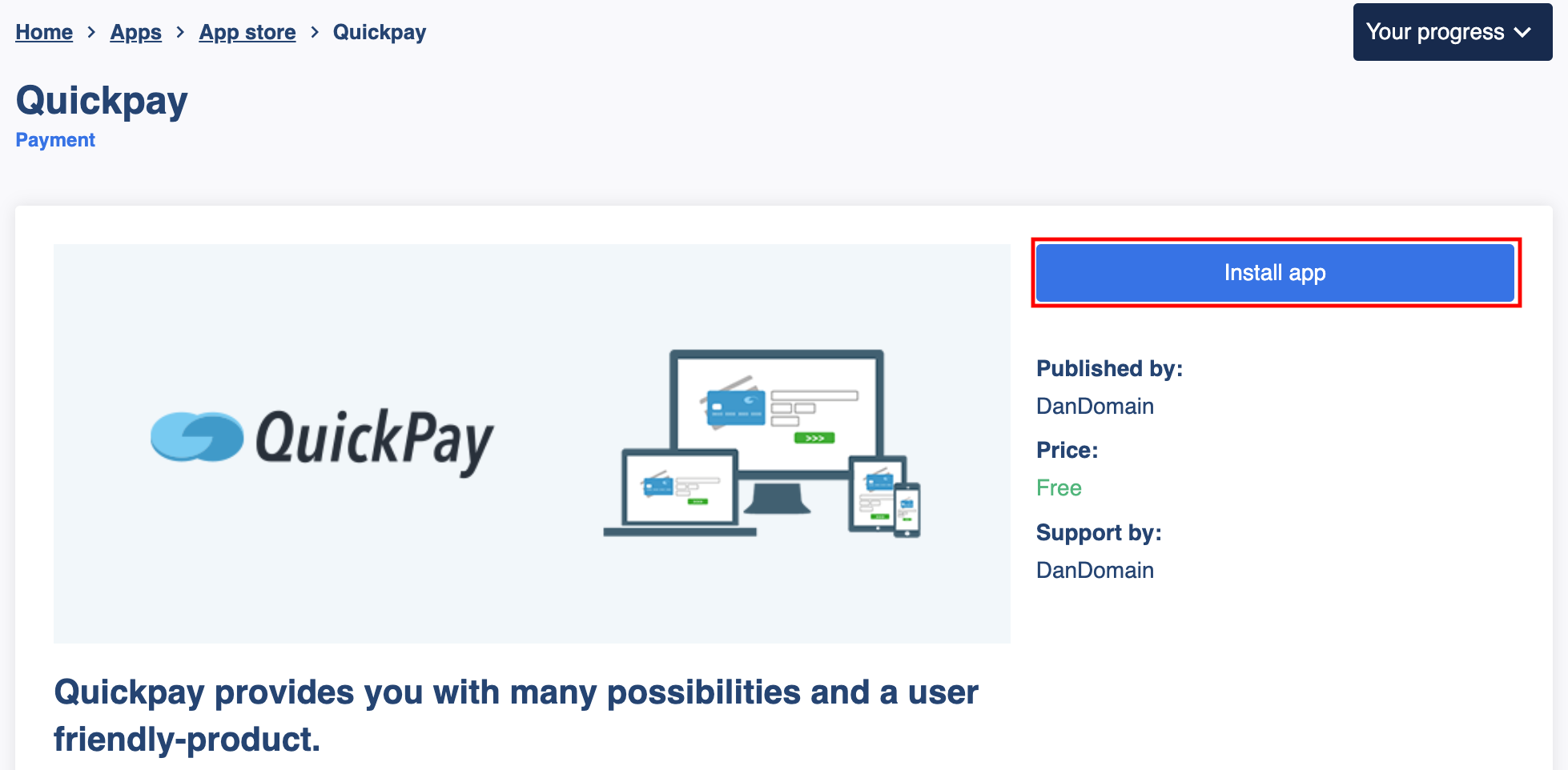 4. When the app is installed, then press on Settings.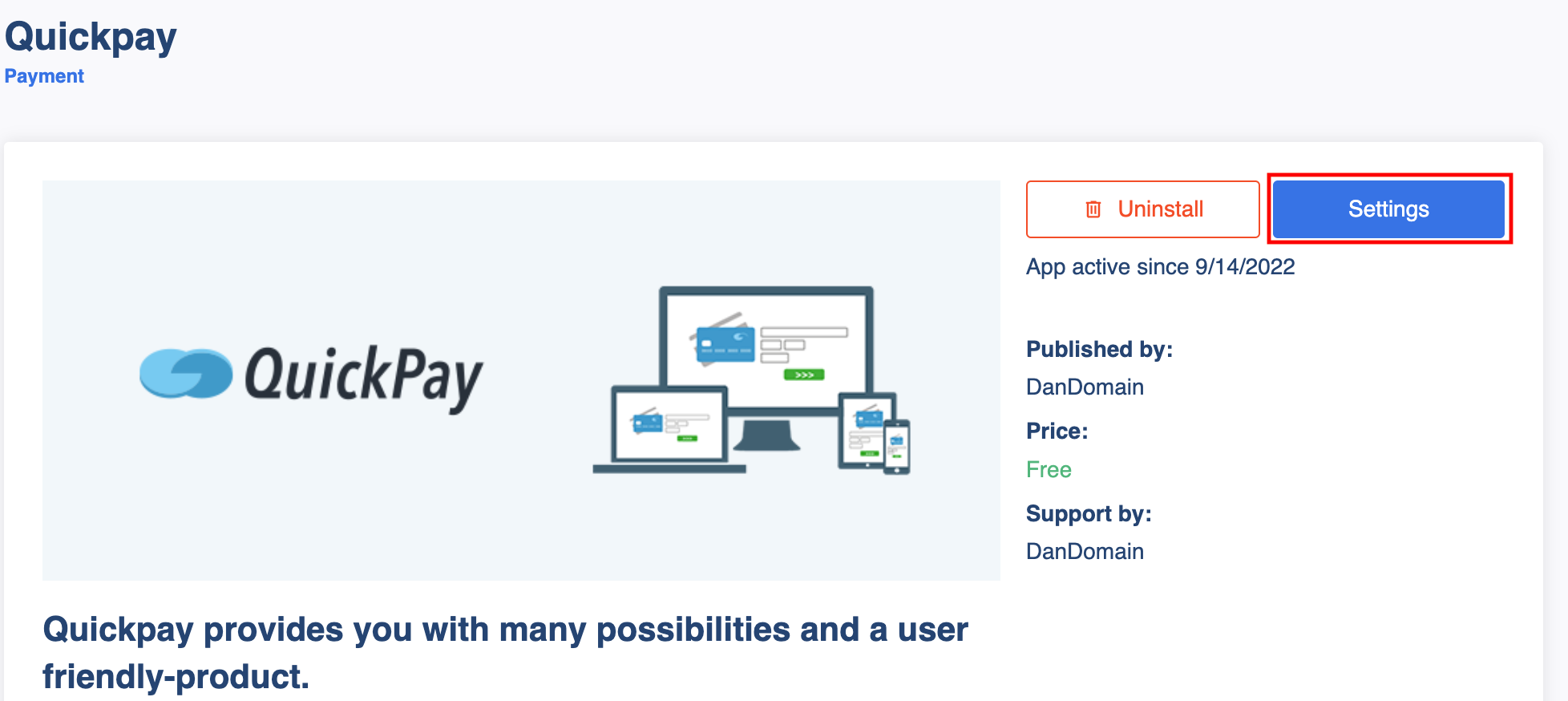 5. Under provider choose Quickpay on the list.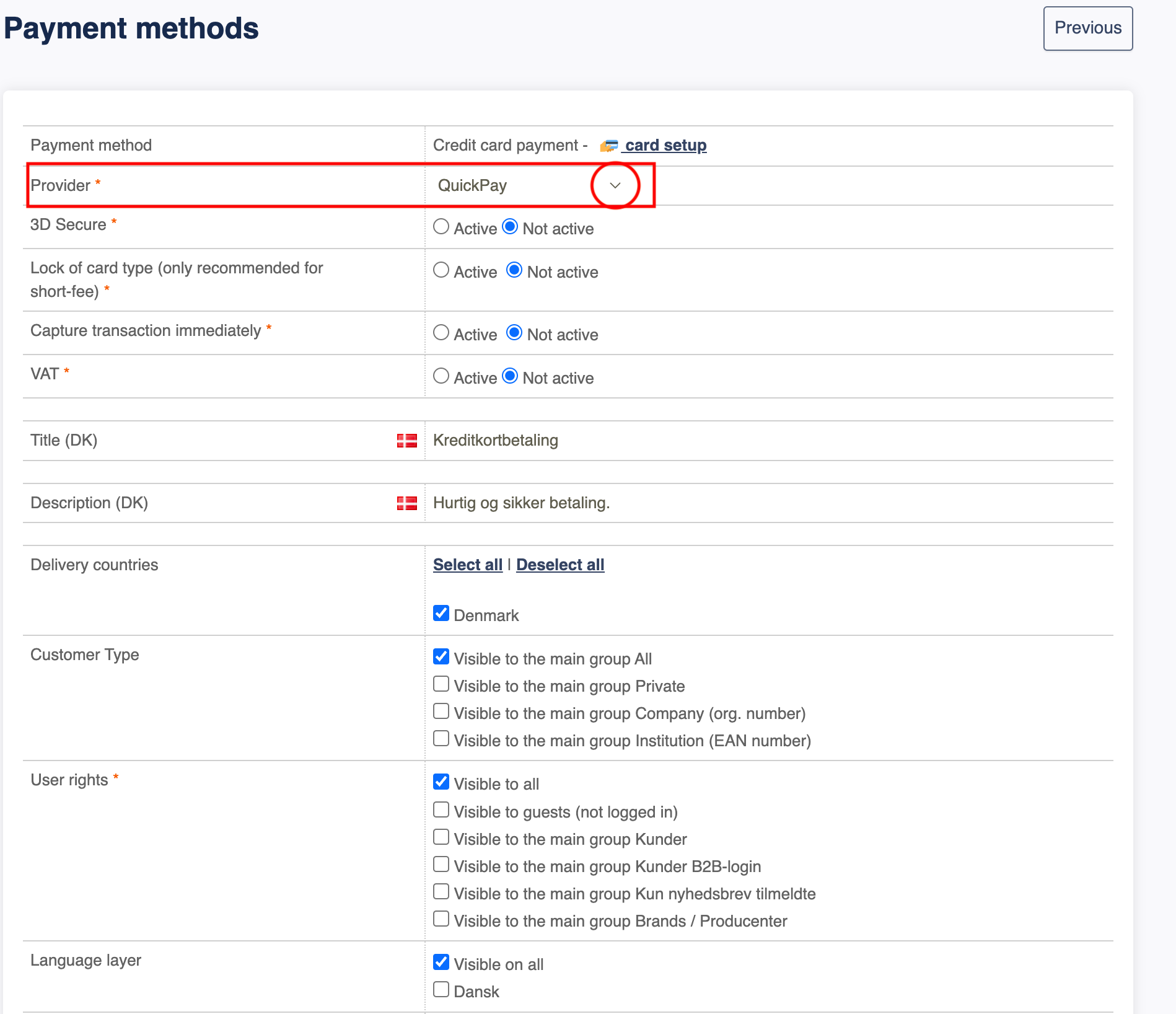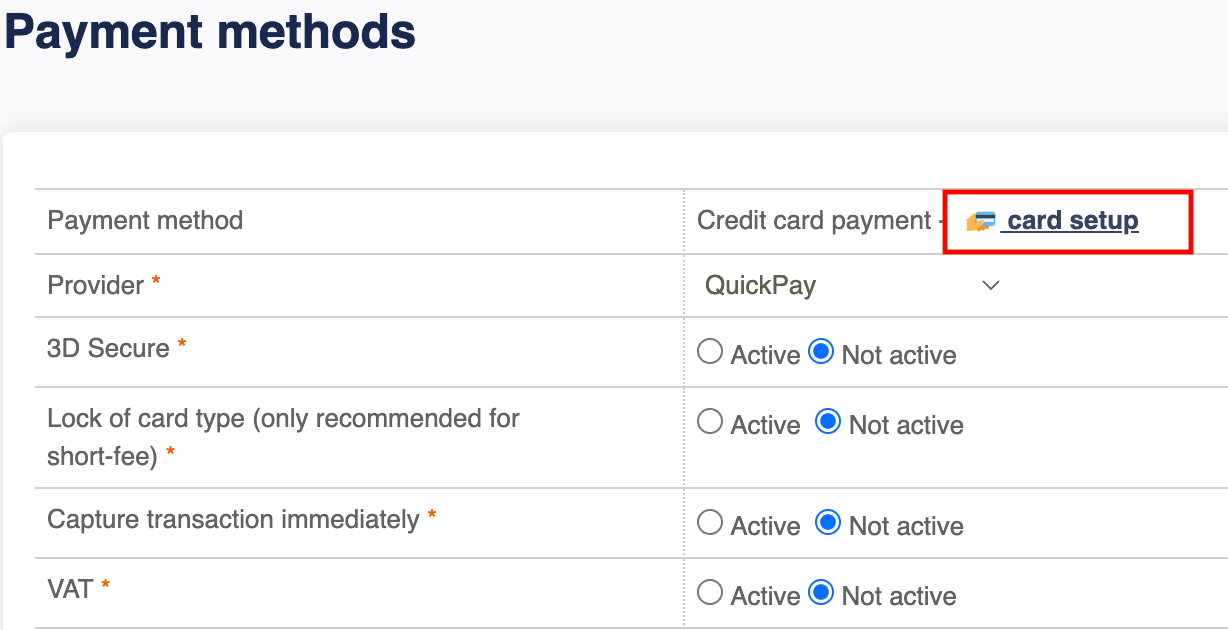 6. Under Delivery countries, make sure to set a tick with Denmark, or the countries you are using it for.
7. Below you enter the API key and Privat key from your Quickpay account under Settings > Integration enter and press save.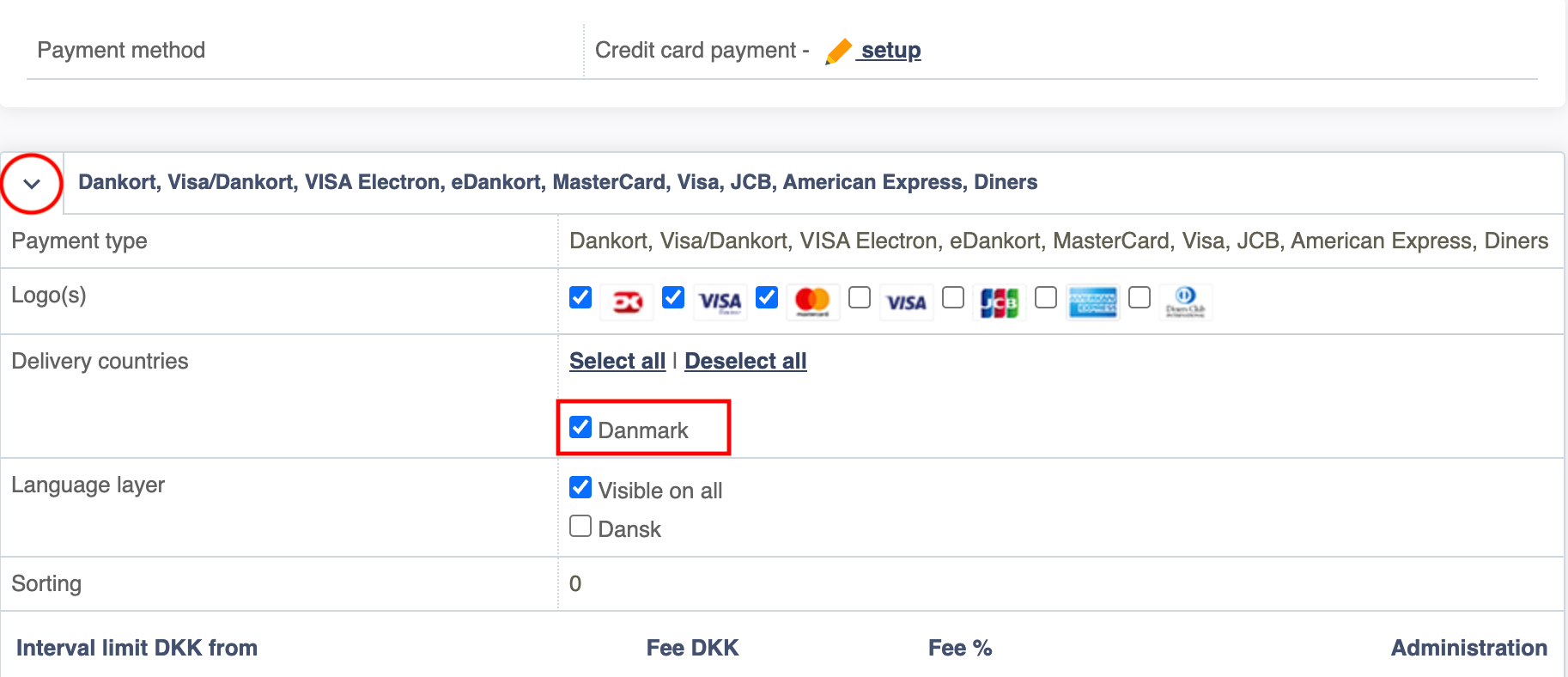 8. When this is saved, then click on card setup in the top and choose the card/paymentmethod you want to activate, such as MobilePay, Vipps etc., just remeber to set a tick under Delivery countries and press save.


---
Disclaimer
It should be noted that the use of the module is at your own risk. We provide only limited support for the use of it - please refer to external experts if you want support for your specific shop system.