Please note! Use of the integration is at your own risk, and we only provide limited support on installation and usage of the integration.
3-D secure compliant
3-D Secure is an authentication method put in place to prevent fraud in online card payments. All European merchants will need to be able to support 3-D Secure 2 by the end of 2020.
Integration with Quickpay
Setup
1. Start by navigating to Settings > Merchant in Quickpay Manager and choose "PrestaShop" in Shop system. If prompted, click "Update permissions".
2. Download the PrestaShop module above.
3. Go to your PrestaShop backend and navigate to Modules > Modules catalog or Modules > Modules manager and click "Upload a module".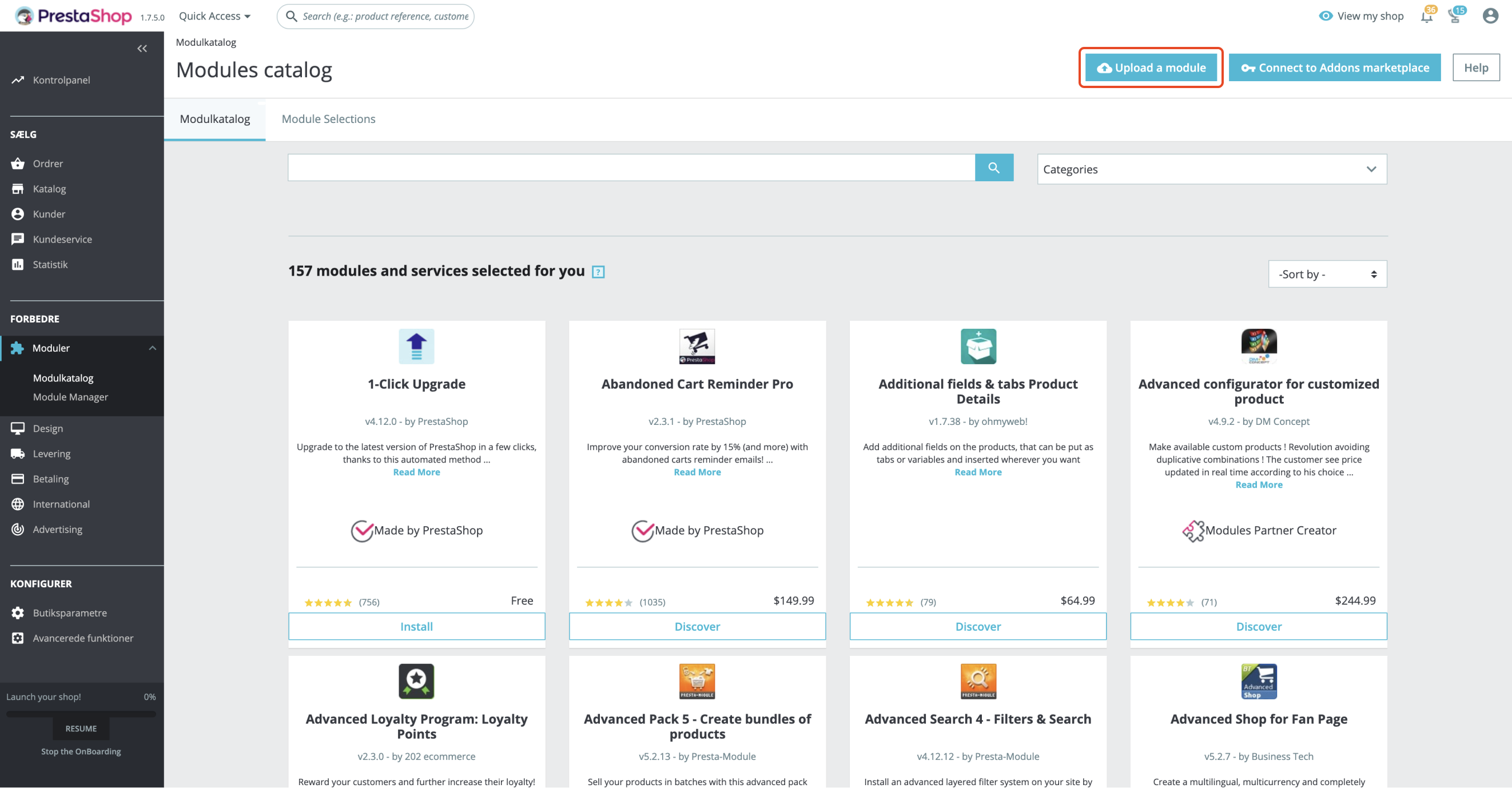 4. Upload the downloaded file and click "Configure".

5. In Quickpay Manager go to Settings > Integration find "Private Key" and "API key". Insert "Private Key" under Quickpay private key and "API key" under Quickpay user key.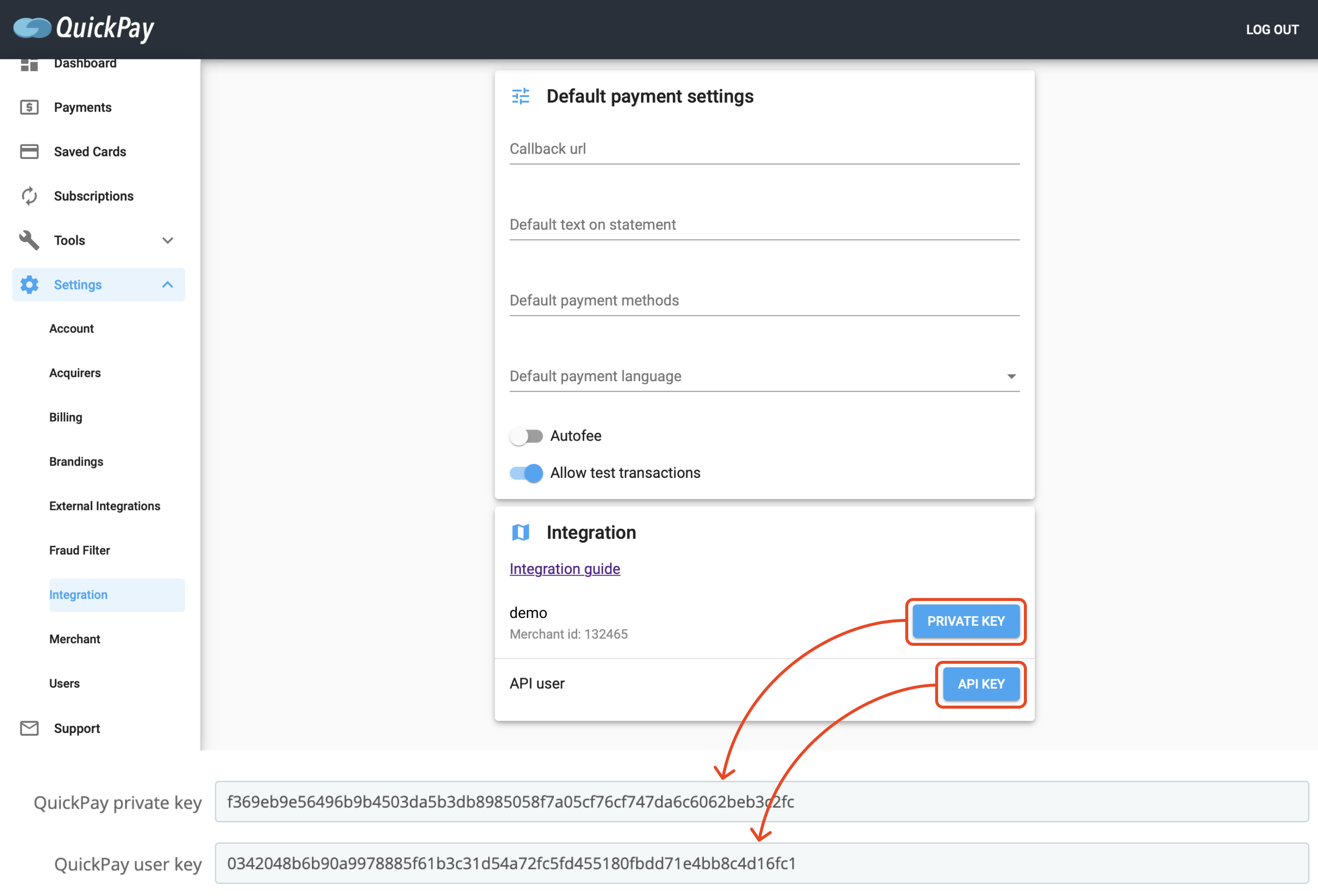 6. Change the settings to fit your shop's needs in Settings, select which payment methods you will accept and specify the order in which their logos will be shown in the payment window by dragging them in the Card list.
7. Save settings by clicking "Save" in the bottom right corner of the Settings section and you're ready to accept payments.
Payment window branding
If you wish to use your own custom branding of the payment window, go to Modules > Module Manager, find Quickpay under "Other" and click "Configure". Then under Settings, select your branding from the dropdown list under Branding in payment window. You can also do this while configuring the module after the first installation.
If you cannot see your branding, in Quickpay Manager go to Settings > Users, click on your user and update permissions under User permissions.

Subscriptions in Prestashop
Installation procedure is the same as above, but you have to install the file below.
We have a guide for the module. The guide will help you setup and how to use it.
---
Shops using Quickpay and PrestaShop
Integration partner
If your support request is beyond what we are able to help with, you can contact one of our integration partners. Please note, that integration partners can charge a fee for support, installation, etc.